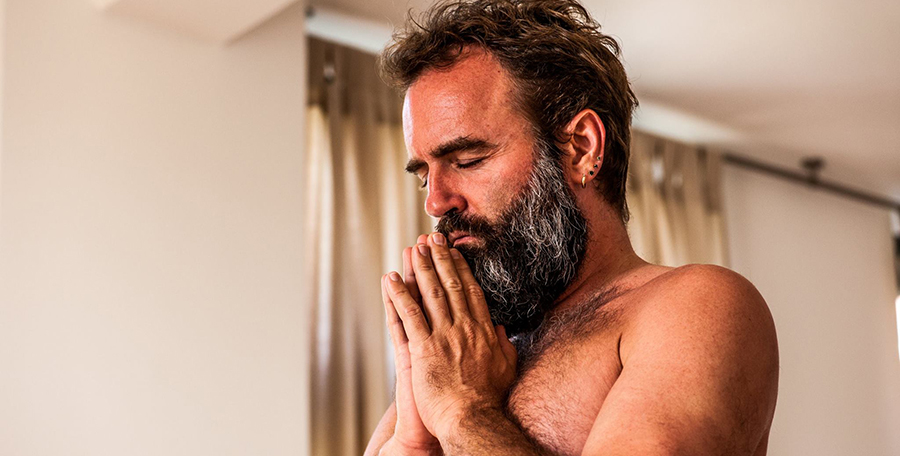 Get the MYSORE FEELING with SATINDER EVERY MORNING from 26. September - 03. November.
Monday - Friday 06:30 - 10.00
Saturday 09:00 - 11:00
Costs: 150,- € flat for complete time | others: see Preise
Trial lessions und 4-credits try-out-cards are not valid for the Mysore morning classes during this time.
On the Moondays, 09. and 24. October we will take rest and the Mysore morning class will not take place.


New date! ASHTANGA YOGA WORKSHOP - Sunday 28. October
09:00 - 12:00 DEEPENING YOUR PRACTICE
Come cultivate TECHNIQUES to help you learn to GO DEEPER into YOUR ASANA PRACTICE. These techniques will also teach you how to JUMP BACK and JUMP THROUGH, help with more DIFFICULT POSTURES in PRIMARY and INTERMEDIATE SERIES, but will also bring a NEW LEVEL of AWARENESS to your LIFE.
Costs: 45,- €
14.00 - 16:00 PUTTING THE TECHNIQUES INTO PRACTICE
Do you have a PROBLEM with a CERTAIN POSTURE or maybe a CERTAIN MOVEMENT in the practice as a whole, lets figure it out together. We are working INDIVIDUALLY on our OWN UNIQUE ISSUES with help of the LEARNED TECHNIQUES.

afterwards: chanting, tea

Costs: 45,- €

Sign up at: welcome@santoshayoga-koeln.de
Workshop language is english.
Get inspired by Satinder
___
20% Rabatt für Schüler*innen mit 6-/12-Monatsflat.
___

Stornierungsregelung

Die schriftliche Anmeldung (auch per Mail) ist verbindlich. Bei einer Stornierung durch den/die Teilnehmer/in bis zu 7 Tage vor der Veranstaltung erstattet Santosha Yoga 50% der Teilnahmegebühr. Bei einer späteren Stornierung ist eine Erstattung nicht möglich.